BMO caught up recently with Dr. John Whyte, Chief Medical Officer of WebMD who discusses the current COVID-19 vaccine...
---
---
Timeline: The Path of the Pandemic
It's been nearly two years since a mysterious virus appeared in China and quickly turned into a global pandemic. Who would have predicted back then that just a couple of months later, global markets would crater and then rocket back, millions would lose their jobs, economic growth would experience record declines and life as we knew it would change forever. When COVID-19 hit North America, BMO Capital Markets started holding regular calls discussing the pandemic's impact on everything from business to investing to politics, and those calls continue to this day. We've put together a timeline outlining some key financial and healthcare-related milestones of the pandemic and events that have occurred as a consequence and as we look to an eventual return to normal.
December: COVID-19 emerges as a "pneumonia of unknown cause" in Wuhan, China
January 30: The WHO declares COVID-19 a Public Health Emergency of International Concern
March: Markets crash, lockdowns begin
A message from BMO Capital Markets on COVID-19
March 11: The WHO officially declares COVID-19 a global pandemic; NBA player Rudy Gobert tests positive for the virus before a game, causing the league to shut its season down.
March 12: The NHL cancels its remaining games.
March 13: The U.S. declares a national emergency.
March 16: Schools shut down in-person learning.
March 18: Canadian borders close to non-essential foreign travel.
Mid-March: Markets crash, more work from home
As the COVID-19 Crisis Deepens
March 23: The S&P 500 and the S&P/TSX Composite Index reach their trough, down about 35% since February 21.
March 25: Canadian government introduces the Canada Emergency Response Benefit (CERB), offering $2,000 a month to people who lost their jobs as a result of the pandemic.
Late March: Job losses mount, Canadians get financial relief
BMO CEO Discussion: Understanding the Impact of COVID-19
March 27: The government announces the Canada Emergency Wage Subsidy (CEWS), helping businesses cover a portion of their staff's salaries; the U.S. government passes the CARES act, a $2.2-trillion economic stimulus bill, giving most adult Americans a one-time $1,200 cheque.
March 30: More than one million Canadians are out of work.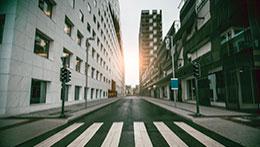 April: Cases soar, GDP drops
April 28: The U.S. becomes the first country with one million confirmed cases; Canada hits 50,000 cases.
April 30: U.S. first-quarter GDP sees a 4.8% decline between January and March.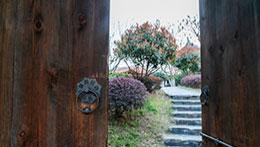 May: Quarantine fatigue and a deepening recession
Testing the Depths of the COVID-19 Recession
May 4: Many provinces and states begin reopening parts of their economies, hoping to have a more normal summer.
May 29: First-quarter numbers in Canada show that GDP fell by an 8.2% annualized rate
June 5: Canada announces its May unemployment rate reaches 13.7%, while U.S. unemployment rate hits 13.3%.
September: School's in session, CERB wraps up
Road to Recovery: Pandemic in Perspective
September 8: In-person school begins in many Canadian cities.
September 23: Prime Minister Trudeau says that Canada is in its second wave.
September 26: Canadian government ends CERB, replacing it with enhanced employment insurance benefits and the Canada Recovery Benefit (CRB).
September 30: Q2 GDP numbers are announced – Canadian GDP down by a record-breaking 38.7% annualized rate, while U.S. GDP dropped by 31.4%.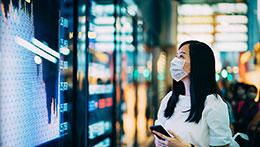 November: Joe Biden elected U.S. president, new pandemic outlook emerges
Biden Presidency: Investment Outlook
November 3: Joe Biden defeats President Donald Trump in the U.S. presidential election.
November 10: U.S. COVID-19 cases pass 10 million, Canada's cases climb to 300,000.
November 26: Canada announces purchase agreements with seven COVID-19 vaccine producers; Prime Minister Trudeau says most Canadians should receive a vaccine by September 2021.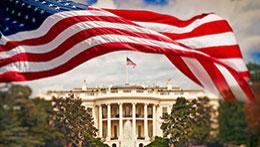 December: Vaccine rollouts, market reactions
COVID-19: Where We Are and What Comes Next
December 9: Health Canada authorizes the Pfizer-BioNTech vaccine for use in individuals 16 years of age or older. The U.S. Food and Drug Administration follows suit two days later.
December 18: The FDA authorizes the Moderna vaccine for use, while Canada does the same. The CDC reports more than 1 million first dose vaccinations have been given.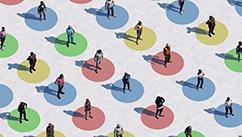 January: Vaccination drive, finances struggle
COVID-19: The Biden Presidency and What Lies Ahead
January 9: Anniversary of the first COVID death in Wuhan, China.
January 15: More than 700,000 total cases of COVID-19 were reported in Canada.
January 25: U.S. reports more than 25 million cases. Pfizer announces it is temporarily halting shipments of the vaccine to Canada, delaying vaccination rollout.
January 31: Canada reports a deficit of $20 billion for the month of January, compared to a surplus of $0.4 billion a year prior, and reports a budgetary deficit of $268.2 billion between April 2020 and January 2021.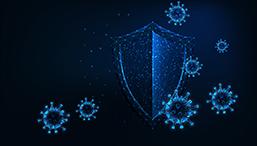 February: Deaths rise, shots-in-the-arm climb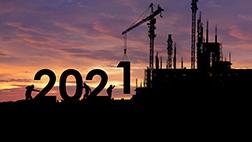 April: Hope emerges but deficits rise
2021 Federal Budget: Spending to Immunity and Beyond
April 3: 30.7% of the U.S. population received at least one dose of the vaccine.
April 19: Canadian Finance Minister Chrystia Freeland delivers the first Canadian budget in two years, promises $17 billion in new green spending and tax relief measures to spur economic growth and create a cleaner country. The budget projects a $354.2-billion deficit for 2020–21 and a $154.7-billion deficit a year later.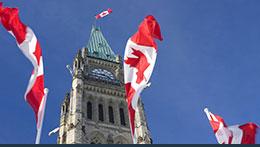 July: Vaccines continue, recovery benefits extended
COVID-19: Biden's First 100 Days: Tracking the Road to Recovery
July 19: Canada has fully vaccinated 50% of its population, surpassing the U.S. vaccination rate of 49%.
July 27: CDC urges Americans to mask indoors even if they are fully vaccinated as the Delta variant starts to spread.
July 30: Canada extends the amount of time eligible Canadians can receive recovery benefits and increases the maximum number of weeks the CRB can be claimed.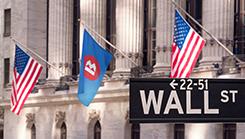 August: Fourth wave fears, GDP drops
Accelerating the Road to Recovery
August 6: Canadian epidemiologists warn of a fourth wave.
August 9: Canada allows fully vaccinated U.S. citizens and permanent residents living in the U.S. to enter Canada for non-essential travel.
August 18: CDC recommends that immunocompromised people who received the Pfizer or Moderna vaccines get a third dose to boost antibody response.
August 31: Canada's GDP shrinks by 1.1%, the only major-seven economy to post a decelerating growth rate.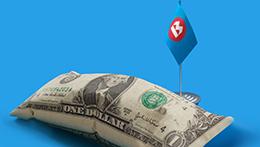 September: Back to school, back to the polls
BMO Experts Discuss the Canadian Election Results
September 7: Canadian children head back to school for the first time in months, with most following mask mandates.
September 10: Canada announces its unemployment rate drops to 7.1% in August, the lowest since the pandemic began.
September 16: John Hopkins University says that 1 in 500 Americans have died of COVID-19 since the beginning of the pandemic.
September 20: Prime Minister Trudeau and the Liberal Party maintain minority government in a snap election.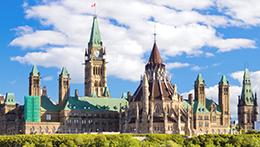 About Us
About Us
BMO Capital Markets is a leading, full-service North American-based financial services provider. We offer corporate and investment banking, treasury management, as well as research and advisory services to clients around the world.
LEARN MORE
Culture
Culture
At BMO Capital Markets, we are committed to fulfilling our responsibilities to our clients, our employees and the communities in which we operate.
LEARN MORE