Minute Read
Listen Stop

Text Bigger

|

Text Smaller
At BMO we take every opportunity to "Grow the Good" and to help build a more sustainable world. On April 19, our 3rd annual Trees from Trades program will see BMO Capital Markets donate a portion of Global Markets revenue from trades to fund the planting of trees for Earth Month.
Our goal is to raise enough funds to plant 500,000 trees by 2025.
The Trees from Trades program demonstrates BMO's ongoing commitment to combat climate change by reducing carbon emissions and working toward a net zero carbon footprint.
We've raised enough funds in the first two years of the program to plant 253,334 trees. Our goal is to plant 500,000 trees by 2025 and to grow our impact through our partnerships with organizations like veritree and One Tree Planted.
Learn more about the impact 253,334 trees has made.
Planting trees is a nature-based solution to reducing the impact of greenhouse gas emissions that also helps create jobs, reduce food insecurity, reforest land and recharge local ecosystems. We are already seeing the impact of our efforts.
Carbon sequestering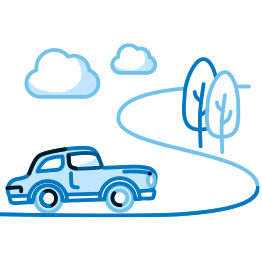 60,286 tonnes of CO2 to be sequestered, compares to removing 13,106 cars from the road for one year
Restoration of ecosystems and providing local employment
The BMO Trees from Trades program currently contributes to several projects in North America, Africa and South-East Asia, that include wildfire restoration, sustainable agroforestry and mangrove restoration. Mangrove forests are among the most carbon-rich ecosystems in the tropics. In fact, scientific studies have shown that the average annual carbon sequestration rate for mangrove is approximately two to four times greater than the global average annual carbon sequestration rate for mature tropical forests. Protecting and restoring these forests is key to mitigating climate change.
Reviving degraded agricultural land
Decades of unsustainable farming practices in Senegal, such as rapid commercialization of peanut cultivation, transformed the once-thriving area into heavily degraded land with little soil nutrients left. Creation of 'forest gardens' support the restoration of this land, with an end goal to provide reliable, diverse crops that can be harvested every month of the year for steady and varied diets with extra produce being sold at local markets.