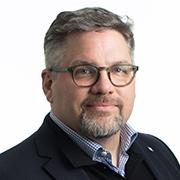 Chief Information and Operations Officer
Antonio Novillo is Chief Information and Operations Officer for Capital Markets (CIOO CM). As CIOO, Antonio's mandate is to ensure our technology and operations capabilities, strategy and execution are tightly aligned with the needs of the BMO Capital Markets business.
Prior to this role, Antonio was CIOO of Wealth Management and Global Asset Management. Before his career at BMO, Antonio was the Global Head of Wealth Management Operations, Chief Information Officer (CIO) of Wealth and Asset Management with Deutsche Bank. In this capacity, he led major digitization initiatives and modernized back office functions to enhance customer experience through increased efficiencies and re-investments. During his second stint of 12 years with Deutsche Bank, Antonio also served in various locations worldwide as CIO and Head of Operations for Wealth Management EMEA and US, Global Head of People Development for Global Technology and regional Head of Global Technology and Operations for RREEF Europe.
Prior to Deutsche Bank, Antonio served as Country Services Manager Germany for Diebold Inc. and managed his own company that specialized in IT services for the banking industry.
Antonio holds a Diplom-Informatiker from the University of Applied Sciences Wiesbaden. He is a member of the Lion's Club, a global leader in community and humanitarian service.