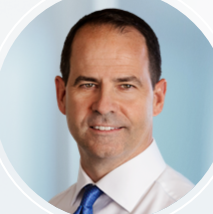 Chief Executive Officer, BMO Financial Group
Darryl was appointed Chief Executive Officer of BMO Financial Group in November 2017. He chairs the bank's Executive Committee and serves as a director of BMO Financial Group, as well as its U.S. subsidiary, BMO Financial Corp.
Darryl joined BMO's investment and corporate banking business in Toronto in 1994, and in 2006 returned to his hometown as Head of Montreal Investment & Corporate Banking for BMO Capital Markets. In 2014, he was named CEO, BMO Nesbitt Burns and Group Head, BMO Capital Markets. In 2016, Darryl was appointed Chief Operating Officer, BMO Financial Group before assuming his current role as CEO.
Darryl is a member of the Ottawa-based Business Council of Canada and Washington, D.C.-based The Business Council. He also serves as a member of the Mayor of Beijing's International Business Leaders Advisory Council.
A longstanding community builder with strong ties to United Way Centraide, Darryl has volunteered with both organizations in Montreal, New York, Chicago and Toronto. In 2018, Darryl became Co-Chair of the Inclusive Local Economic Opportunity Roundtable, a partnership between BMO and United Way Greater Toronto that brings together business and community leaders to develop approaches to reduce economic disparity in the region.
A strong advocate for BMO's efforts to ensure a diverse and inclusive workplace, Darryl serves as Vice-Chair of Catalyst Canada's Advisory Board and has volunteered on the Advisory Council of Women in Capital Markets.
Darryl serves as a director of Unity Health Toronto, which includes St. Michael's Hospital, St. Joseph's Health Centre and Providence Healthcare. Darryl is also a director of the National Hockey League's Montreal Canadiens, and Alpine Canada, the governing body for alpine, para-alpine and ski cross racing in Canada.
Darryl holds a Bachelor of Commerce from the Richard Ivey School of Business at the University of Western Ontario and has completed the Advanced Management Program at the Harvard Business School. He is a past recipient of Canada's Top 40 under 40® Award.