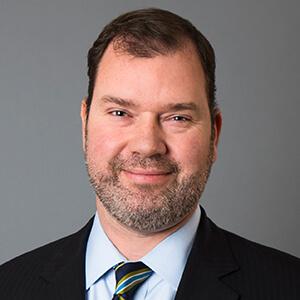 Toy & Leisure Analyst
Gerrick is an analyst in BMO Capital Markets Equity Research covering the toy, video game, and leisure sectors. Before being promoted to an analyst role in 2006, Gerrick was an associate in the equity research department covering the toy industry and specialty retail companies from 2001 to 2006. Prior to joining BMO in 2001, he worked at Bankers Trust from 1995 to 2001 in the portfolio management division. In the StarMine survey, Gerrick was ranked first for stock picking for leisure equipment & products in 2012, 2013 and 2014; and for earnings estimates was ranked second in 2016, 2015 and 2014, and third in 2013. In 2013, Gerrick was ranked third for stock picking for leisure goods & services in the WSJ "Best on the Street" Awards.
Gerrick holds an MBA in finance from New York University's Stern School of Business and earned a bachelor of arts in economics from Wake Forest University.