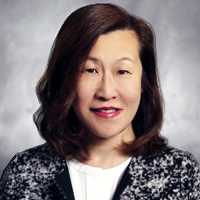 Director and Senior Economist
Jennifer has been with BMO Capital Markets Economics for over two decades and is perhaps best known for her high-frequency data analysis on key U.S. economic releases, as well as her commentary analyzing central bank activity in the U.K., the Euro Area and Japan. Her entertaining, easy-to-understand and call-it-like-it-is writing style has earned her a devoted following. Jennifer is also one of the primary authors of the Department's morning commentary, providing analysis of major global economic and political events. She is also co-author of Rates Scenario, covering currencies and markets outside of the U.S. and Canada.
Prior to joining BMO, Jennifer was an economist at another Canadian bank for a few years in economic research, concentrating on banking sector trends and economic developments in Western Canada. She also had a stint with the Ontario government, focusing on labour and demographic studies. Jennifer graduated from the University of Waterloo with a Bachelor of Arts degree in Economics.
You might also be interested in