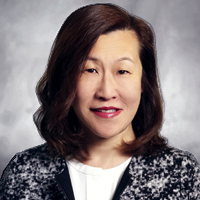 Managing Director & Senior Economist
Jennifer has been with BMO Capital Markets Economics for over two decades and is perhaps best known for her analysis on the U.S. economy, as well as her commentary analyzing financial market and economic activity in Europe and Japan. Her entertaining, easy-to-understand and call-it-like-it-is writing style has earned her a devoted following. Jennifer is also one of the primary authors of the Department's hugely popular daily AM Notes, providing analysis of major global economic and political events. She is also co-author of Rates Scenario, covering currencies and markets outside of the U.S. and Canada. Jennifer is also a regular in the media and is a frequent guest on Bloomberg.
Prior to joining BMO, Jennifer was an economist at another Canadian bank for a few years in economic research. Jennifer graduated from the University of Waterloo with a Bachelor of Arts degree in Economics.
You might also be interested in