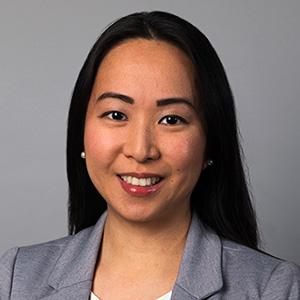 Canadian Real Estate Analyst
Jenny joined BMO Capital Markets in 2018 as an analyst with the Canadian Real Estate Research team. She has been exclusively focused on sell-side equity research in the real estate sector since 2005, and was formerly an analyst at Canaccord Genuity and Desjardins Capital Markets. Jenny is a Brendan Wood International ranked analyst and was recognized as the #3 earnings estimator amongst Canadian REIT analysts in 2017 (Thomson Reuters Analyst Awards). Her coverage has encompassed small to large cap Canadian-based REITs/REOCs with exposure across almost all asset classes and a number of geographies (primarily Canada and some U.S./global).
Jenny is a CFA charterholder, and also a holds Bachelor of Commerce and Bachelor of Science (both with distinction) from the University of Calgary, where she was a member of the Calgary Portfolio Management Trust.