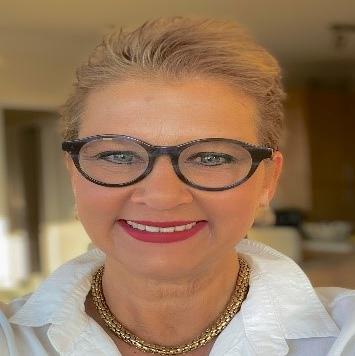 Managing Director, Strategic Talent Initiatives - BMO Financial Group
Paulette Jagers is Managing Director, Strategic Talent Initiatives where she is responsible for supporting the company's leadership and talent strategy and practice, aligned to BMO's enterprise strategy and Winning Culture. She supports strategic initiatives to develop the skills, mindsets and behaviours that are critical for leaders' success and is accountable to support BMO leadership development, Winning Culture capability building and Executive talent processes.
Prior to this role, she was Chief Diversity, Equity and Inclusion Officer for BMO Financial Group and created and launched the Zero Barriers to Inclusion 2025 strategy and goals along with education, practices and programs to create an inclusive culture.
She has held a variety of leadership roles supporting workplace transformation, BMO's enterprise careers and leadership strategy, leadership planning and development programs and onboarding.
Her extensive experience over the last 25 years spans many industries, including Telecommunications, Manufacturing and Financial Services and has included both domestic and international responsibilities.
She also served as Co-Chair with the Chicago Disability Commissioner, for the ADA 25 Advancing Leadership Board bringing greater disability inclusion to tables of power and influence in Chicago. In addition, she was a Board member for the Chicago Business Leadership Network and a Steering Committee Member for the Financial Services Pipeline Initiative increasing the representation of Latinos and African-Americans, at all levels, within the financial services industry in Chicago and improving overall cultural competency.
She is a recent recipient of the 2018 Legacy Achievement Award from Envision Unlimited for her philanthropic work with individuals with developmental and intellectual disabilities.
Paulette attended Northwestern University with a concentration in Organizational Behavior and Psychology and has completed the Advanced Human Resource Executive Program from the University of Michigan Business School. She is also a certified executive coach.