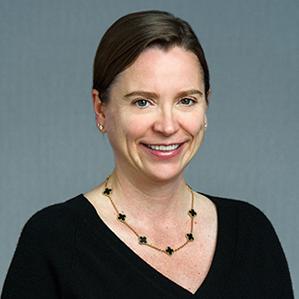 Summer Hinton was appointed Chief Operating Officer, BMO Capital Markets in August 2020. She is responsible for driving effective operational performance across Capital Markets via sound operation discipline and process. She has oversight of all balance sheet and risk taking activity, as well as regulatory, compliance and operational functions to ensure they are aligned to BMO CM strategy and optimized for client needs, enhanced profitability, and risk & regulatory requirements.
Summer is an experienced enterprise leader who has progressed through a number of leadership roles at BMO. Prior to this appointment, Summer was the Chief Operating Officer for Enterprise Initiatives, Infrastructure and Innovation, where she delivered multiple enterprise initiatives focused on productivity and innovation in addition to her operating accountabilities. Most recently, she played a lead role in bank-wide pandemic response efforts and the development of BMO's "new normal" operating strategies.
She previously held a variety of senior level roles in BMO CM from 2010-2017, spanning risk, regulatory reform, strategic initiatives, institutional client structuring, strategy, and administration. Summer first joined BMO Capital Markets in 2009 from the acquisition of Paloma Securities, where she was Chief Technology Officer.
Summer earned an MBA from the Wharton School and a Bachelor of Science in Biomedical Engineering from Northwestern University. She and her husband live in New York City.
You might also be interested in