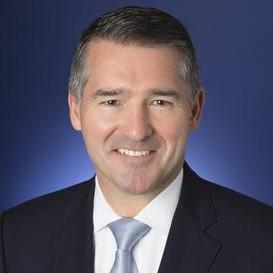 Warren Estey is Head, Investment Banking and a member of the Global Management Committee at BMO Capital Markets. He joined the firm after 23 year at Deutsche Bank. During his tenure there, he held positions as Vice Chairman of Investment Banking Coverage & Advisory, as Head of the Natural Resources Group, Americas and as Co-Head of the U.S. Equity Capital Markets Group. Warren has extensive transactional experience advising clients across a broad range of industries, products, market caps and geographies. Over his career, he has executed approximately 400 transactions for clients representing in excess of $240B of value. Warren has also held leadership positions in Bank of America's Consumer Division and as an Armor Officer in the U.S. Army.
Warren earned an MBA from The Darden School at The University of Virginia, where he has since served as the Chairman of the Darden School Alumni Board of Directors and as a member of The Darden School Board of Trustees. Warren earned a BBA from the University of Miami, which he attended on a full Army ROTC Scholarship.
Warren currently serves on the Board of Directors of Homeless Solutions, Inc. where he is also Chairman of the Finance Committee.