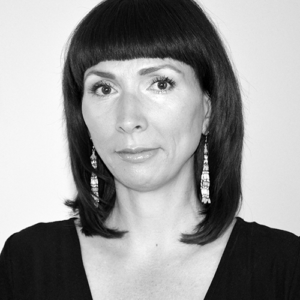 Head, Indigenous Equity & Inclusion, BMO Financial Group
Kona Goulet is Head, Indigenous Equity & Inclusion at BMO Financial Group. In this role she has oversight and responsibility for the end-to-end talent strategies to recruit, retain and develop Indigenous talent at BMO. She also has accountability for the design and rollout of educational initiatives to raise cultural awareness on Indigenous peoples and history across the bank and is the secretary for the Indigenous Advisory Council at BMO - a council the comprises First Nations, Métis and Inuit leaders that guide and advise BMO on issues related to employment, education and economic empowerment. Previously she was the Director for Inclusion, People Strategies and Insights overseeing BMO's diversity & inclusion strategies across Canada.
Kona has lived, worked and studied in more than a dozen countries across four continents over the last twenty years. She joined BMO in 2014 after consulting for Indigenous Works on Indigenous inclusion policies for international corporations. Prior to that Kona served as Vice President, External Affairs for the White House Project based in New York City where she advised Fortune 500 companies on diversity, equity and inclusion strategies with a focus on women, and specifically women of colour in leadership, across industries with companies including Walmart, Google, Bank of America, Ernst & Young, Toyota and more.
Kona is a proud Cree Métis woman originally from a small community in northern Saskatchewan. She returned to North America in 2006 after living and working abroad in Europe and Asia for more than a decade. Kona received her executive MBA from both St. Gallen University in Switzerland and Rotman School of Management in Toronto where she graduated as class valedictorian in 2013 after studying in China, India, Brazil, Hungary, Switzerland and Canada.