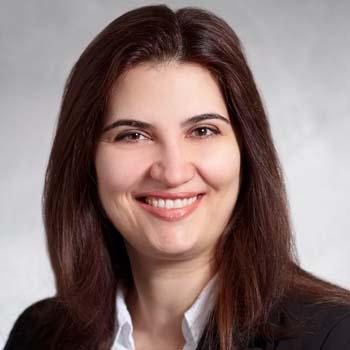 Chief Operating Officer (COO)
Nina Knezevic is Chief Operating Officer at BMO Capital Markets. She is responsible for the development and implementation of BMO Capital Markets strategy, business and regulatory initiatives, and the optimization of financial resources.
Prior to being appointed COO, Nina led Global Markets Headquarters, encompassing Strategy & Business Management, Global Markets Engineering, Business Development, Risk Strategy and Economics. In this role, she was responsible for driving a cohesive business strategy and resource deployment in support of Global Markets' operational and growth initiatives.
With over 20 years of experience at BMO, Nina has developed and implemented strategic, operational, and technology solutions in Global Markets and has significant cross product and cross functional experience. She began her career at BMO in Capital Markets Finance and has held a variety of roles in Business Initiatives, Global Equity Products and Strategy & Business Management. Prior to joining BMO, she worked at Merrill Lynch in Canadian Debt Markets and Corporate Tax.
Nina holds a Bachelor of Commerce from the University of Toronto, is a Chartered Professional Accountant, and a CFA Charterholder.
You might also be interested in